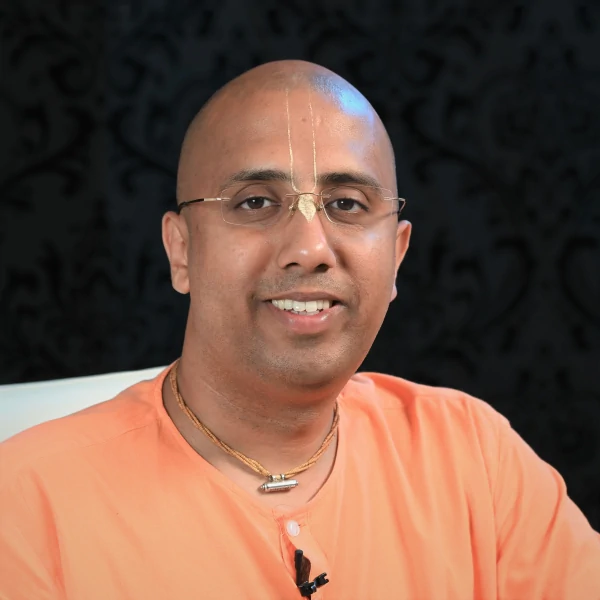 Director, Evolve Pune​
MS, Ohio State University, USA
Madan Sundar Das holds a Master's degree in Electrical & Computer Engineering from The Ohio State University, USA. He has worked at Juniper Networks, USA as Research Engineer. Inspired by the message of Bhagavad Gita and life of Srila Prabhupada (ISKCON's founder acarya) he returned to India in 2012 and joined ISKCON Pune as Resident Monk.

Currently, he is serving as Director of Corporate Education & Empowerment forum called EVOLVE Pune –sublime living & high thinking. EVOLVE Pune conducts regular cultural and educational events for corporates, teachers and students.
He is also serving as project manager for ISKCON Hinjewadi. His personal passion is to read and share the message of Vedic Scriptures and have designed courses based on Bhagavad Gita, Mahabharata, Ramayana and Srimad Bhagavatam.
You can learn more about educational initiatives by visiting EvolvePune YouTube channel.
Perform the Abhishek of Lord Krishna on the Auspicious Day