Welcome to Bhakti Sastri Course. This course consists of the in-depth study of four books:
Bhagavad-Gita
Nectar of Devotion
Nectar of Instruction
Sri Isopanisad
Srila Prabhupada conceived of it as a part of brahminical training. It is meant for devotees who wants to get a systematic understanding of Srila Prabhupada's books and thereby enhance both their knowledge and practice of Krsna consciousness and their ability to convey its message.
Starting on 18th June, 2022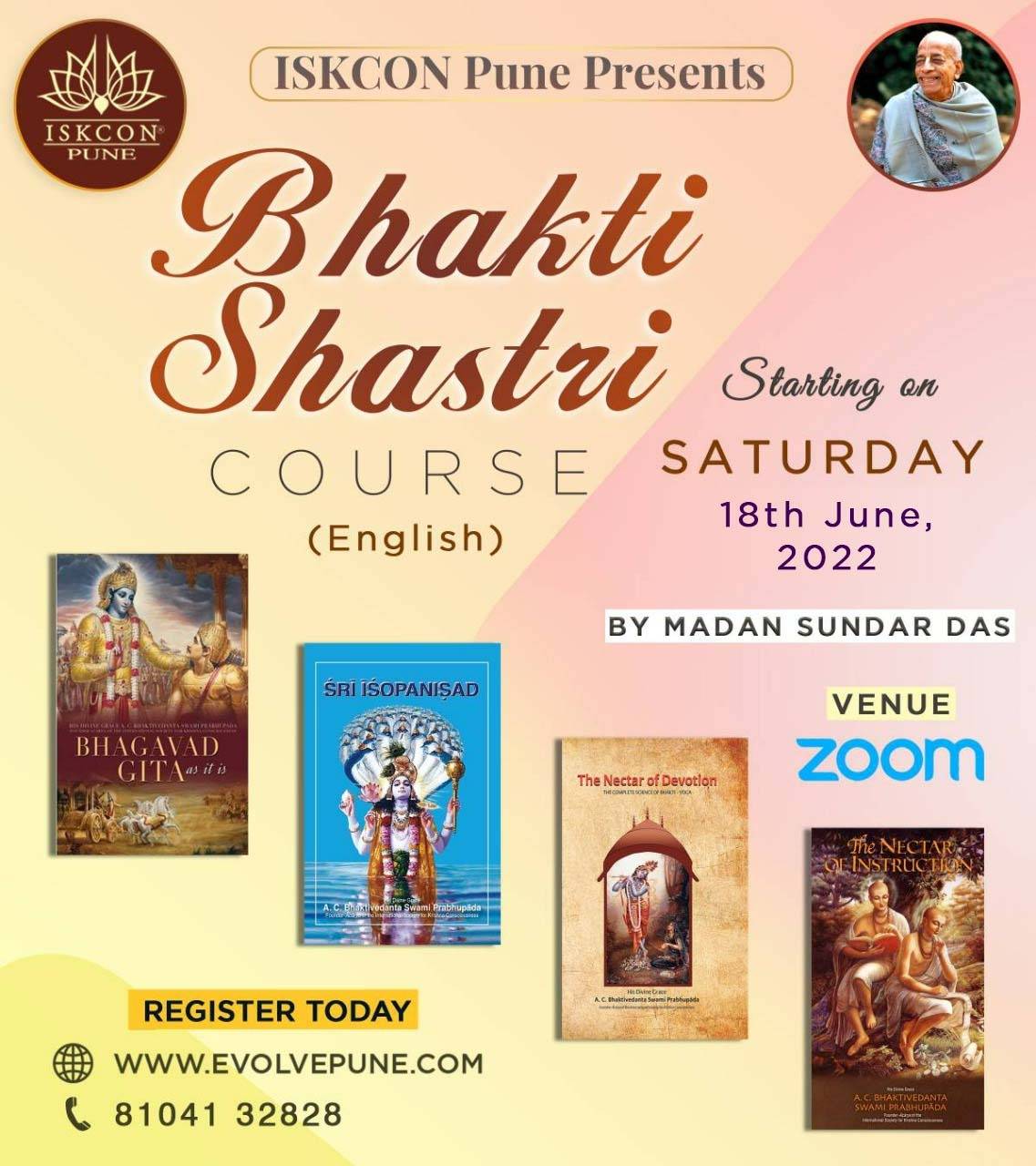 Bhakti Sastri Course Structure
The whole course is divided into 6 units
Bhagavad Gita chapters 1- 6
Bhagavad Gita chapters 7- 12
Bhagavad Gita chapters 13- 18
As per the rules & regulations of ISKCON Board of Examination, for getting the Bhakti Sastri degree, you must have

75% of attendance in the live sessions. 
You need to submit a recommendation letter by an ISKCON authority (your Spiritual Master/GBC member/Temple President/Co-President) who knows you well, certifying your character, sadhana, Brahminical tendencies and being favourably engaged in the preaching mission of Lord Caitanya Mahaprabhu for at least the previous 12 months. 
Kindly note the following options for writing the closed book exams:

Visit the temple/center where the exam will be announced
Write it under the supervision of one's mentor or local temple authority
Appear online:

Answers should be hand written, no electronic devices are allowed for typing.
Student would require two cameras. One will cover the student writing the exam from the side while other be kept in front of the student.
Immediately after the exam, the student has to scan the answer sheet in front of the front device camera & upload it.