Control your mind and be successful
Learn the secrets of Mind Management from age old wisdom of Bhagavad Gita
What previous participants of Mind Management have to say
Trust me, These programs will change your style of tackling issues. Arjuna conquered  the world with the help of Krishna and his teachings. Madan Sundar Prabhu's lectures are Scientific and logical to implement the same in current day to day situations, it will help you to handle professional/personal life.
Sreeni Kothuru
Tech Lead
IBM Pune
I think I gave myself the most valuable gift and took huge strides towards spiritual journey by joining sessions on this amazing science called 'Mind Management'. These sessions are rare combination of knowledge and practical applicability in day to day life.
Mukesh Mittal
Director, Country Head - IA
Credit Suisse
Mind management is a wonderful program which is an eye-opener for everyone. We understand mind through 'Bhagavad Gita': -The ultimate scientific handbook.
Saya Chopra
Housewife
"It helped realise causes of miseries in this world and provide effective methodologies to reduce them". Thanks for your help in this realisation.
Manish Rastogi
Delivery Manager,
Tata Consultancy Services
This course is culmination of true philosophy, realistic psychology with simple DIY activities. I have been practically able to apply the principles  while dealing with stressful work, ever changing expectations in relationships and past burdens/ memories. I sincerely and humbly thank Madan Sundar Prabhu and his associates in helping me.
Devesh Shah
Delivery Manager
TCS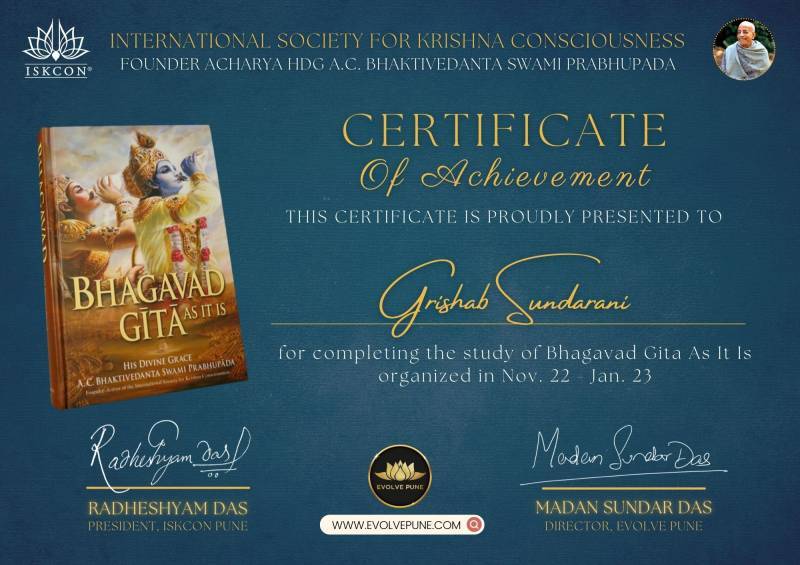 Have a friend or family member who can can benefit from this course? Share the course with them.
How to get the best benefit from the course?
About Instructor
Login
Accessing this course requires a login. Please enter your credentials below!