Kindly Support us to serve the society
Today people seem to be more stressed, relationships are more strained and anxiety is increasing in society. We at Evolve Pune, conduct various educational programs & events to help people rise above the stressful lifestyle and make a purposeful living a new lifestyle.
Your donation will go towards sponsoring our programs, distribution of Bhagavad Gita, supporting further outreach programs. If you appreciate our efforts for society or have been benefited by it, we request you to make a contribution of your choice.
Alternatively, you may make the donation on this UPI ID : iskcon.62291583@hdfcbank
Please share the screenshot of the transaction on Whatsapp : 9175672172
Janmashtami: Perform Abhishek seva
Janmashtami: Sponsor ingredients for Abhishek seva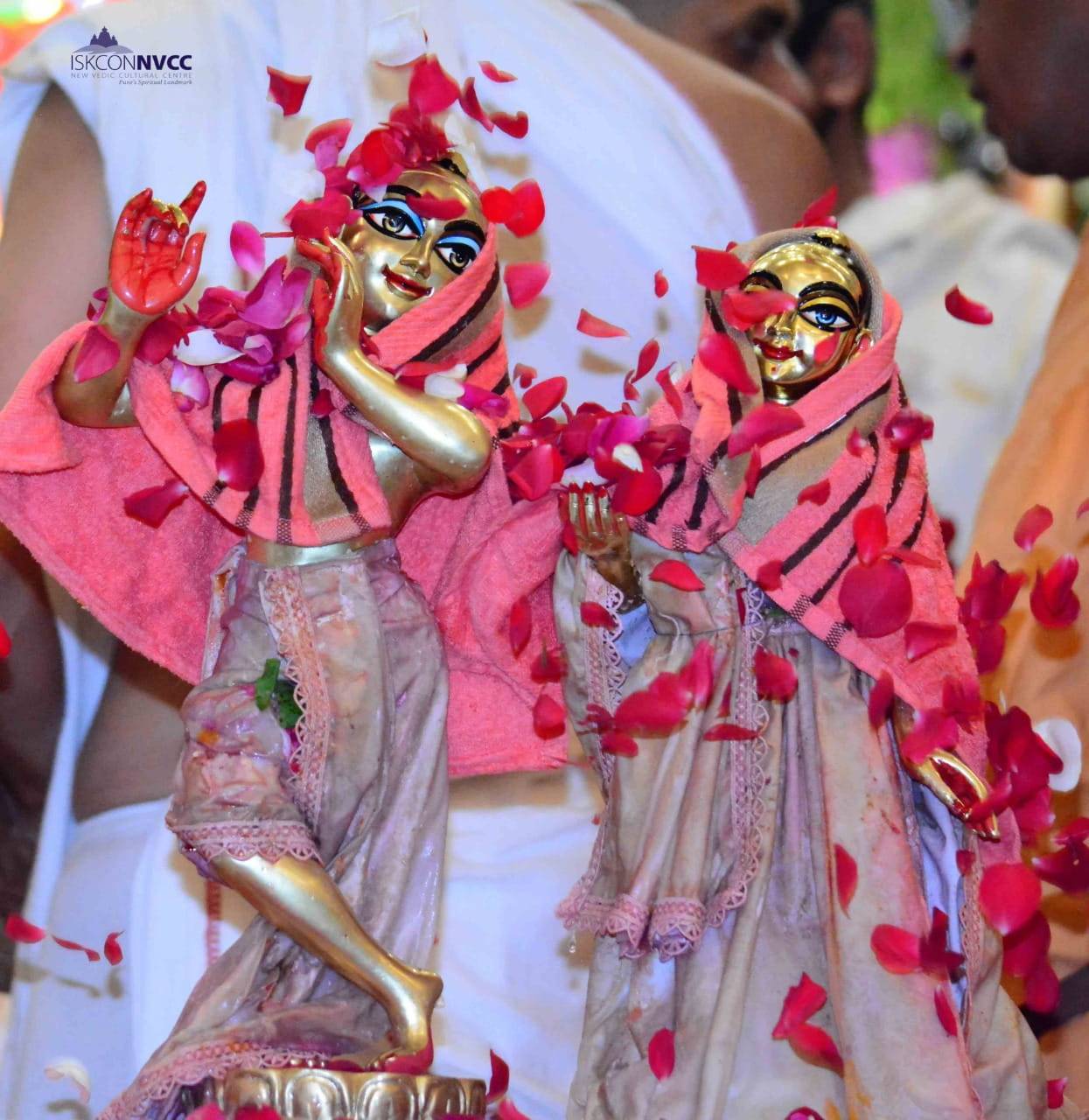 Support our online services 80g Eligible
An online medium is a convenient way to gain knowledge from the comfort of your home. Evolve Pune strives to offer various online educational and cultural activities to help people live a wholesome and progressive life. The creation and maintenance of online acivities needs significant money and efforts. Kindly support our efforts so that we can continue to offer our services via this online platform to all.
Support all evolvepune.com activities for a year

(Includes web developer fee, paid services and softwares, content creation, notification services etc)
₹ 1,90,000
Donate Now
Support web development, maintenance and security

(Includes web Developer fee, subscription to various paid services such as LMS plugin, security plugin, backup plugin and more)
₹ 1,00,000
Donate Now
Support Content Creation

(Includes Social media posts, website and social media graphics etc)
₹ 36,000
Donate Now
Support Notification services

(email, newsletters, occasional SMSes)
₹ 24,000
Donate Now
Support Hosting and Domain charges
₹ 30,000
Donate Now
Make a donation of your choice 80g Eligible
Celebrate Gita Jayanti with us: we invite everyone to join us to celebrate this holy occasion In and receive unlimited spiritual benefits and blessings.

Activities Planned:
&nbsp&nbsp&nbsp&nbspSloka Recitation - chanting of Bha&nbspgavad Gita SLokas
&nbsp&nbsp&nbsp&nbspGita Daan Yajna* - take part in fire sacrifice
&nbsp&nbsp&nbsp&nbspTula Daan -
*Sponsorship Opportunity
- &nbspSponsors will be invited to attend the Narsimha Yajna
- &nbspGifts for every sponsor
- The Sponsorship will be utilized to distribute Gitas in various needy Schools, Libraries, Hospitals, Jails etc.

Gita Daan Yajna Donation Sponsorship scheme:
Kindly fill in the below form details and click on submit. After submitting, enter the final amount and click on the button "proceed to checkout"